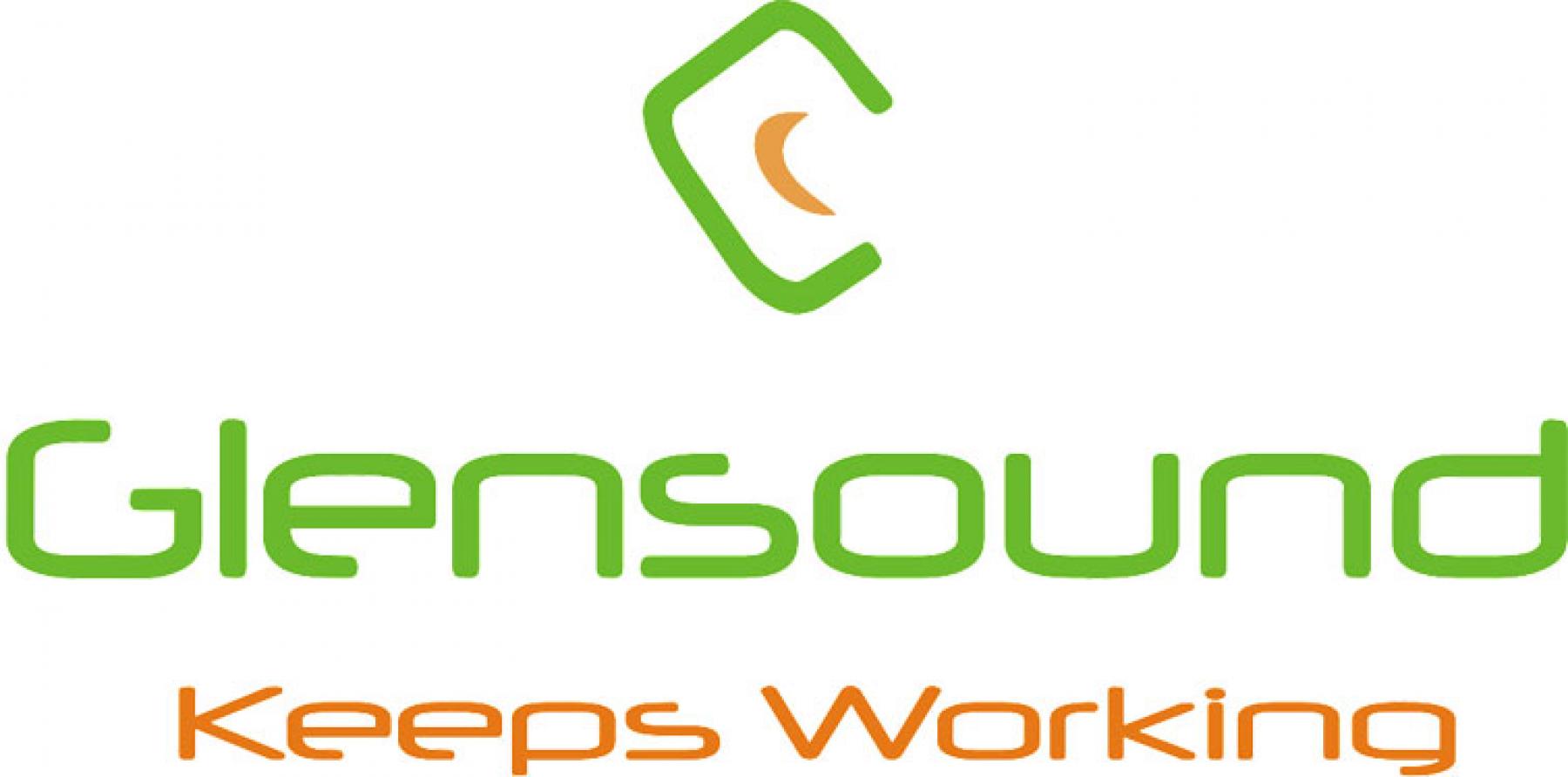 UK : 01622 753662
International : +44 1622 753662
Login / Quote Area
0 items in your quote basket
The Signature U2B4 is a broadcast specification twin stereo unbalanced to balanced analogue audio interface that is equally suitable for professional & home studio use.
Its primary job is to interface domestic type audio outputs (unbalanced) to the balanced audio inputs on broadcast and professional audio equipment.
As well as providing a balanced interface the U2B4 also provides variable gain/ loss to allow the lower level audio outputs produced by domestic equipment to be raised to meet the higher level broadcast and pro audio standard.

The two stereo audio inputs (which can work as quad monos) are on gold plated RCA phono connectors. These inputs are electronically isolated with RF filters to prevent extraneous signals, and fed via multi-turn preset gain controls on the rear panel to two pairs of electronically balanced and isolated outputs on Neutrik XLRs.
The rear panel gain controls are multi-turn presets to allow accurate gain setting and are also recessed to prevent accidental movement.
Power is provided by an internal switch mode power supply, with a wide input range. There is also an input for external 12v DC power. The 12v DC input can be connected to the optional Signature PS1external DC Master Power Station, for situations where a redundant power supply is desirable.
A bright front panel LED indicates that the unit is operational.
AUDIO
Frequency Response @ Line up: <+/-0.1dB 40Hz to 20kHz
Gain Range: -15dB to +15dB on each output
Line Up Level (with 0dB Gain): -12dBu on unbalanced input = 0dBu on balanced output
Maximum Input Level: +28dBu
Maximum Output Level: +24dBu
Input Impedance: >22 kOhms
Output Impedance: Distortion ref +dBu output:
0.04% THD @ 100Hz
0.01% THD @ 1kHz
0.01% THD @ 10kHz
Noise: -98dB @ lineup unweighted RMS 22Hz to 22kHz ref +8dBu output
Interchannel Crosstalk: >-90dB 1 - 15kHz
Input Type: Electronically isolated on gold plated RCA phono sockets
Output Type: Electronically balanced on Neutrik XLRs


POWER
Mains Input: Filtered IEC, 100 - 240VAC (+/-10%) 47 - 63Hz
AC Consumption: 1.7 Watts
DC Input: 4 Pin Neutrik XLR plug +/-12V
Internal Fuse: 20mm 1A Anti surge
PHYSICAL
Size: 338 x 123 x 44mm (LxDxH) no rack ears
482mm 19" (1RU) with rack ears
Weight: 1.00Kg
Mechanics: All aluminium construction, anodised and laser etched
Shipping Carton: Rugged export quality cardboard carton 610 x 420 x 130mm
Shipping Weight: 2.3Kg
INCLUDED ITEMS
Mains Lead: 2 metre long (UK & Europe only)
Rack Bolts: 4 off Pozi head M6
Feet: 4 off rubber stick on feet
Handbook: Full A4 handbook available to download and linked by QR code on device
Quick Start Guide: Printed A4 double sided quick start guide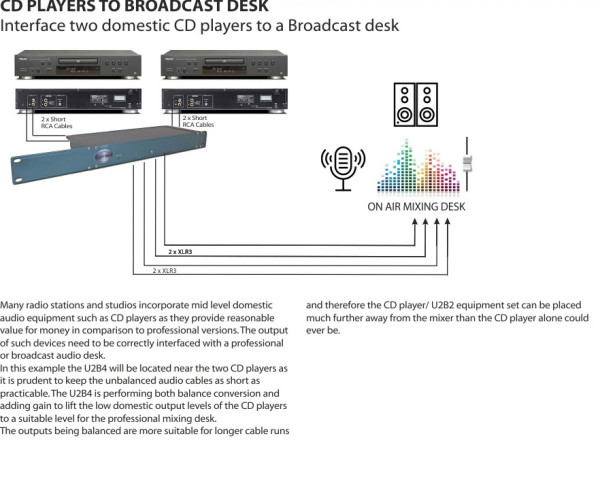 Same day dispatch is available on this item:
To arrange same day dispatch of an in stock item we must receive your purchase order or payment by midday (GMT) and your order must state that same day dispatch is required. If ordering via one of our distributors please make sure they know to ask us for a same day dispatch.
Next day delivery is available on this item:
If you're in a hurry then next day delivery is available to most of Europe and a lot of the rest of the World. We can arrange shipping by TNT, FedEx, DHL, UPS or Interlink, one of these carriers is likely to have a next day service direct to your door.
To book a next day delivery for this item please check with us or your local distributor prior to placing your order that this service is available to your location. (We'll need to know the full delivery address including postcode/ zip code to check with the shippers).
Need same day dispatch but don't have an account:
No problem although you can't purchase this item online from us we can take credit cards over the phone.